J&M | THE TRIUMPH OF WHITE
When someone ask for a total white wedding, we do it all! From the ceremony to the dinner reception, everything was planned in white for this luxurious wedding.
Hosted in the breathtaking Borgo San Felice, the couple promised their love in the romatic chapel of the borgo. Even the flower girls were all in white!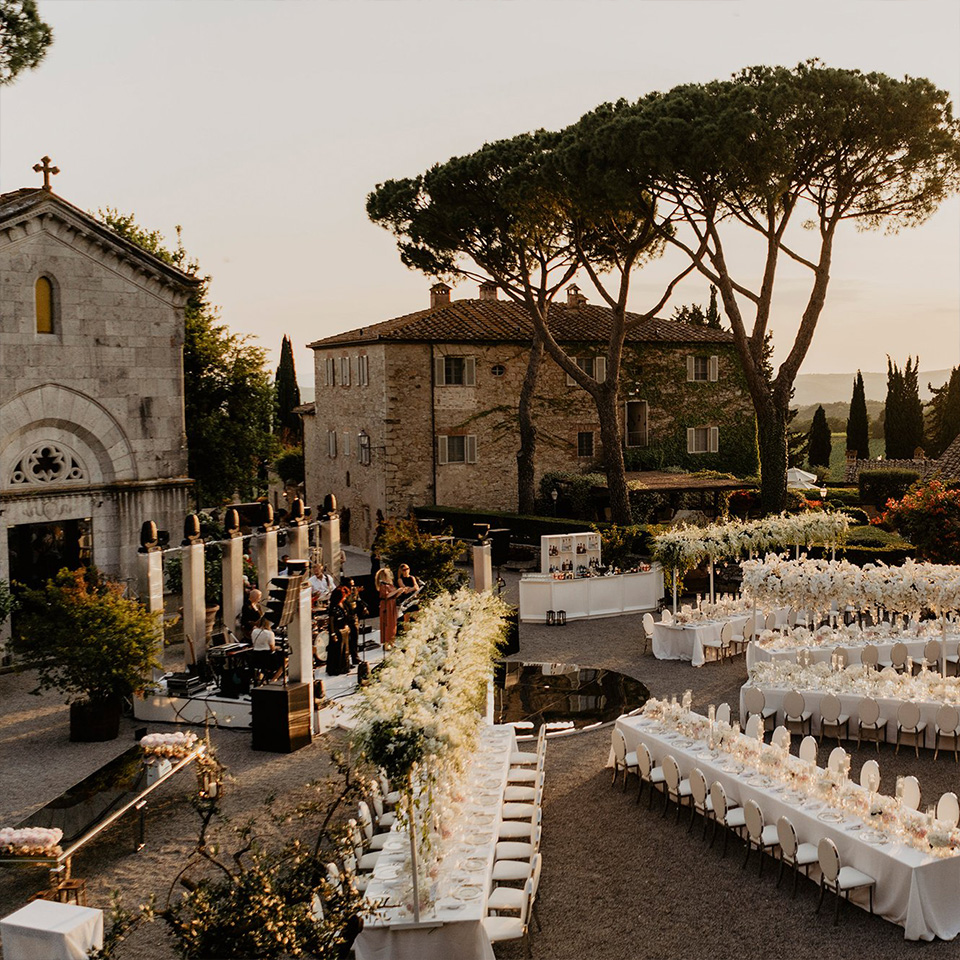 And then, under the light of the golden hour, the setting for the dinner was everything one can imagine. Surrounded in the rolling hills of Tuscany, we made a total white set up, with floral pergolas running along the tables, and full flower arrangments on them. Christal and trasparent accessories for candles enhanced the pureness of the white orchids, peonies and hydrangeas in the glass vessels.
A white dream.
Location: Borgo San Felice
Event Planner: Infinity Weddings Italy
Flowers: Tuscany Flowers
Photo: David Bastianoni